WorldCall Telecom Limited or WTL is a telecom and multimedia services provider in Pakistan. It is one of the most important telecom operators in the country and currently stands at a revenue of PKR 8 billion. The company is based in Lahore, Pakistan and the same acts as its base of operations. Worldcall belongs to telecommunication industry and is the most reliable and unique telecom company. The company offers services in fields such as Data, entertainment, voice, and LDI.
Worldcall Telecom launched its operations in the June of the year 1996. The working strength of company has been increasing since then and now holds at more than 1400 employees. They offer cable and wireless broadband services. The cable broadband runs on a hybrid fiber coaxial network while the wireless broadband runs on CDMA EVDO network. They have also launched video on demand service which has an interactive video library. Their wireless phone runs on CDMA 1x technology and offers both home use and pay phone model. Their metro fiber network is laid across 22 cities and provide corporate data & voice services.
Here in this article we will be telling you about some important contact details of the company such as Worldcall office address, Worldcall email id, Worldcall fax number, Worldcall phone number, Worldcall official customer care details. We will also be providing some important links to their website along with their official social profiles.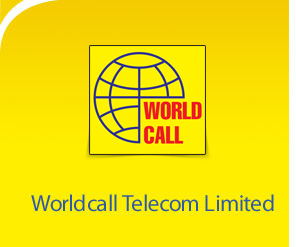 Worldcall Telecom Customer Care Contact Details
Worldcall Telecom Customer Care Phone Number: n/a
Worldcall Telecom Customer Care Email Id: n/a
The customer care details for the Worldcall telecom are not available yet. We will update the section as soon as we get hold of them.
Worldcall Telecom Office Contact Details
Worldcall Telecom Head Office Address: Plot # 1566/124, Main Walton Road, Lahore Cant, Pakistan
Worldcall Telecom Head Office Phone Number: +92 42-36671192-96
Worldcall Telecom Head Office Email Id: n/a
Worldcall Telecom Head Office Fax Number: + 92 42-36671197
These are the official office contact details of the Worldcall telecom Pakistan. You can use these details to reach your concerned department.
Worldcall Telecom Official Website: www.worldcall.com.pk
This is the official website of Worldcall Pakistan. You can use this website to provide your valuable feedback, contact customer care, register complaints, find more info. and much more.
Social Profiles
Facebook Fan Page: n/a

Twitter Handle: n/a
Instagram Handle: n/a
Google+ Profile: n/a
YouTube Channel: n/a
The company is not present on any social media platforms currently. You can use the details mentioned in the office contact details section to reach the company.
Important Links
Contact Us: worldcall.com.pk/contactus.html
You can use this link to reach the company's contact us page. All the contact details are mentioned here.
Feedback: its.worldcall.net.pk/jobs/feedback.aspx
You can use this link to reach the feedback page of Worldcall telecom. You can provide your valuable feedback from there.
Careers: worldcall.com.pk/careers.html
You can use this link to search for the career opportunities in Worldcall. You can get in touch with the recruitment agency of Worldcall through this link.